Peaking units often only operate during certain times of a day or a few days a season. They can go from idle to producing power within 10 minutes, and offer reliable, around-the-clock service.
Peaking units support the growth of newer, sometimes intermittent, sources of energy because they can launch into operation quickly, allowing us to meet customer needs.
The peaking units being proposed at James River Industrial Park would be similar to those at
Ladysmith Power Station
.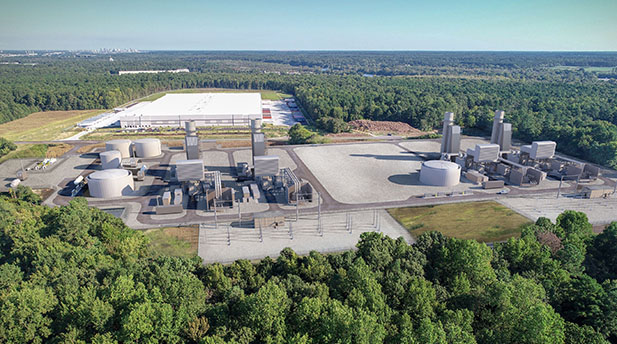 Chesterfield County
We plan to build four natural gas-fired combustion turbines in Chesterfield County, Virginia.