Dominion Energy has filed a petition with the Virginia State Corporation Commission (SCC) for approval of pilot projects featuring 16 megawatts of battery storage—the first utility-scale projects of their kind in Virginia.
The pilots will consist of three unique projects totaling 16 megawatts of energy storage. Each of the pilot projects are intended to test and refine different new technologies: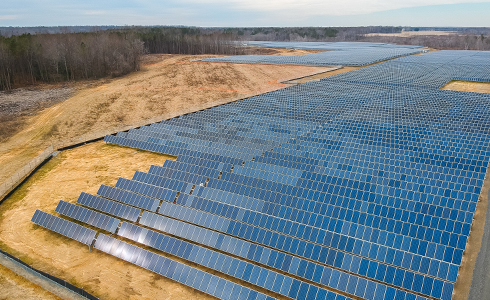 The Grid Transformation and Security Act of 2018 calls for 30 megawatts of battery storage, and these pilots support that goal.
Energy storage is critical to providing continued reliability for our customers as we expand our renewable portfolio. Battery storage has made significant strides in recent years, in both efficiency and cost. We are excited to pilot 16 megawatts of battery storage in Virginia and these projects will enable Dominion Energy to better understand how best to deploy batteries to integrate renewables and provide grid reliability.
We operate the 4th-largest solar generation fleet in the United States, and our renewable energy portfolio continues to grow. These advanced commercial batteries will let us store energy and serve our customers with renewable generation even when the sun isn't shining.