Water Temperature and Dissolved Oxygen Monitoring
Water temperature and dissolved oxygen levels are important environmental data that can affect aquatic life downstream of the Roanoke Rapids Power Station dam. These parameters are measured in the Roanoke Rapids tailrace 900 feet downstream of the dam.
Projected water flow released from the dam and projected lake levels are provided as a service to area residents and those who use the lake and river for recreation.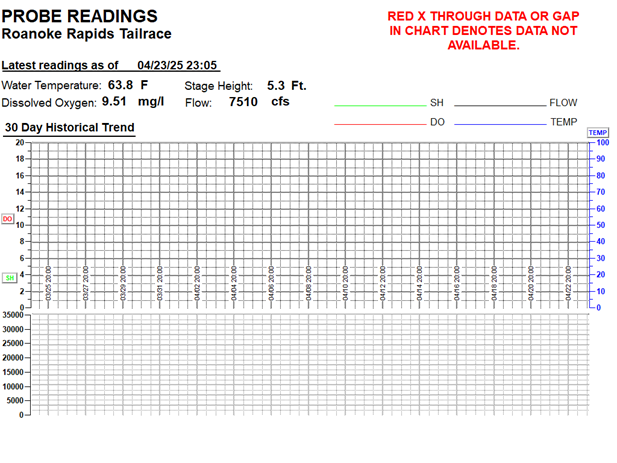 Related Topics
North Carolina Lakes and Rivers
NC Hydrostation Information